Evangelism
INSPIRING, EQUIPPING, FULFILLING. This is our three-fold vision and call to action: Inspire and Equip Christians in Fulfilling the Great Commission. Our mission is to accomplish this through training and evangelism outreaches like The Way of the Master Television Program, movies, "180", Genius, and Evolution vs. God, our daily Internet streaming program: The Comfort Zone, Aguas Vivientes (our Spanish language ministry), the Ambassadors' Alliance network on Facebook, the online School of Biblical Evangelism (SOBE), Living Waters speakers for numerous events each year, and a wide variety of unique tracts and other evangelism resources. Likewise, our desire is that you would take what God gives you through this ministry and do the same within your church and community - Inspire, Equip, and Fulfill. The call for evangelism is clear. Have you answered that call?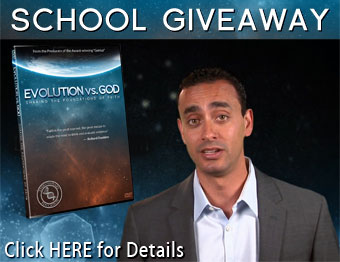 | | | |
| --- | --- | --- |
| | | |
| | "Roots" | Kirk Cameron with Emeal ("E.Z.") Zwayne | |
Who is Jesus?


Mormons say that He was Lucifer's brother. Jews say He was an imposter. Muslims say He was a prophet. Atheists say He didn't exist. Gandhi admired Him. Hitler hated Him. Jehovah's witnesses say that He was the Archangel Michael. The Bible says He was God in human form, the Christ, the Son of the Living God, that He is the only Door to everlasting life. Pontius Pilate didn't know what to do with Him, so he washed his hands of Him. Who is Jesus of Nazareth to you, and what are you going to do with Him?
[from Ray Comfort's facebook page]...